Name: Dave Bogart
Stats:
Specialty: Hunting
Hometown: Brownstown, Illinois
Favorite Lethal Product(s): Field Spray
Dave grew up helping his family on the farm and in the oilfields in rural central Illinois. The outdoors has always been a part of his life; he started hunting and fishing at a young age with family and friends. At age 12, Dave became interested in hunting with a bow due to the long archery season in his home state of Illinois. He soon learned that he could extend his hunting season and fell in love with the challenge of hunting with archery equipment. Dave continued to hunt through the years and his love for hunting turned into his passion.
Dave is married to his wife, Kristin, and they have a son Drayden. The Bogart's have always enjoyed the outdoors together and enjoy getting their son involved. The Bogart's believe it's essential to pass on the importance of the outdoors and everything it has to offer.
Along with friends and co-hosts, Mike and Bonnie McFerrin, Dave started The Legends of the Fall and now have 6 seasons behind them.
Website address: http://www.thelegendsofthefall.com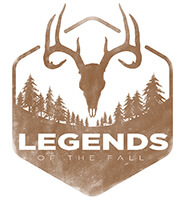 Legends of the Fall chronicles the high-energy hunts and behind-the-scenes action of a dedicated crew of passionate hunters. While the show spotlights a dynamic variety of adrenaline-pumping whitetail bow hunts across North America, it also offers a mix of other big game adventures. Shot in a format similar to the hit series "24", each episode details the lives of all "clan" members in their tireless, year-round pursuit of all-things whitetail.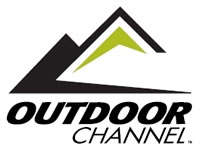 Mon – 8:00am ET
Wed – 8:00am ET
Thu – 7:00pm ET
Fri – 3:00am ET