Name: Mike McFerrin
Stats:
Specialty: Hunting
Hometown: Kingwood, TX
Greatest Love: God, family, outdoors
Favorite Lethal Product(s): Field Spray & Body Wipes
The McFerrins
The McFerrins value God, family, friends, community and the outdoors. Raised in the Lone Star State, both Mike and Bonnie take pride in their Southern heritage and deep rooted traditions and beliefs. A family friend introduced Mike to the outdoors in his youth and Mike is just as passionate about his hobby today as he was when he first started hunting! Mike introduced Bonnie to the sport of hunting early in their marriage and she fell in love with the outdoors & immediately starting hunting on her own & with Mike as much as possible. Outdoor activities such as hunting, fishing and shooting reflect who Mike & Bonnie are as individuals, therefore they maintain morals based on respect, honesty and authenticity in those activities, as well as in everyday life. Sharing the outdoors with fellow hunters or introducing a nonhunter to the outdoors is a passion they both feel is an important part of the sport and have practiced for many years. The McFerrin's continually strive to "share the love of hunting" with kids of all ages because they realize the importance of passing down the heritage of hunting to the next generation.
The McFerrins have three children; Christian, MaKenna and GeorgiaKate. All three kids have all been raised in the outdoors and taught the value of hunting, game preservation, land management as well as how to be good stewards of the land. Mike & Bonnie have expressed how rewarding it has been to share their hobby and way of life with their children over the years, and are now enjoying watching them grow into young adults who truly love the sport.
Mike & Bonnie's hunting career began at Drury Outdoors where they appeared on the Dream Season TV reality series and were cast members on Bow Madness on Outdoor Channel. Mike, Bonnie and fellow cohost and friend, Dave Bogart, have several seasons of The Legends of the Fall under their belt, and the McFerrins look forward to making more memories in the outdoors!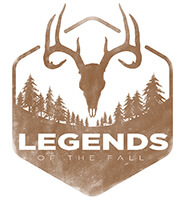 Legends of the Fall chronicles the high-energy hunts and behind-the-scenes action of a dedicated crew of passionate hunters. While the show spotlights a dynamic variety of adrenaline-pumping whitetail bow hunts across North America, it also offers a mix of other big game adventures. Shot in a format similar to the hit series "24", each episode details the lives of all "clan" members in their tireless, year-round pursuit of all-things whitetail.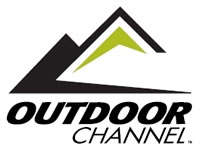 Mon – 8:00am ET
Wed – 8:00am ET
Thu – 7:00pm ET
Fri – 3:00am ET